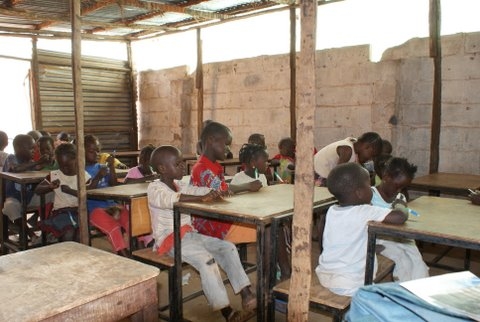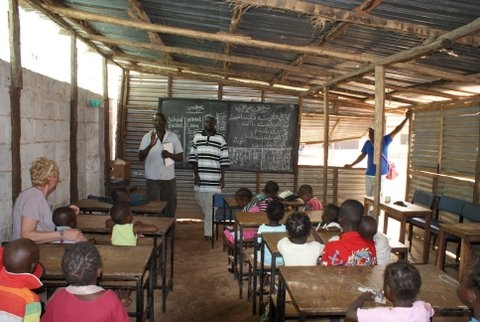 Best Sun Holidays has a priviledge to help the school in The Gambia. The school is located in Bacau near the capital city of Banjul.

We want to provide opportunities of learning for children and improve a quality of their future life. Our aim is to help them fulfill their potential and to escape the poverty.
And you too can give them hope of making real their ambitions and dreams.

To support these ideas you can transfer donations to the account provided below or just use this page when you buy your
holiday in the Gambia. Profits from this transactions will be sent to the school.

Thanks to donations school has received, a new school building has been constructed. Before children had to have their lessons in something not much better then a shed.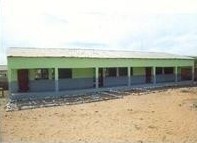 New school building

Currently they need to install toilets and connect water supply. The new building also needs desks and chairs.
As you can see on the pictures (left) any help to purchase books and stationary will be highly appreciated.


__________________________________________________

School's name: Abubakri-As-Siddiq Institute. Headmaster - Shaika Demba, School Manageer: Abubacarr Demba. There
are 13 teachers ready to work, but currently only 6 of
them works because the school is incomplete.
There are 305 students, but after the completion of the school, this number will go up to 565.
The school is located in Bakau New Town, near the National Stadium.
Everybody is welcomed to see how the school works and how your donations are being used.
__________________________________________________

SCHOOL'S BANK DETAILS

Correspondent Bank Addresses

HSBC Bank
Address: 8 Canada Square
London E14 5HQ

SWIFT Code: MIDLGB22

Account of: Guarantee Trust Bank (Gambia) Ltd.
SWIFT Code: GTBGGMGM
Sort code: 40-05-15
IBAN: GB61MIDL40051558979540 (EUR)
GB11MIDL40051558979567 (USD)
GB33MIDL40051558979559 (GBP)

Account no:
58979540 (EUR)
58979567 (USD)
58979559 (GBP)

Beneficiary's name: Abubacarr Demba

A/C NO: 215-800268-1590

DOWNLOAD
and take it to your bank
_______________________

____________________________________________________

© bestsunholidays and Media and Net Invest. All rights reserved.
mn.invest@outlook.com