Best Sun Holidays is an online travel agent who offers retail package holidays (from leading UK tour operators) and dynamically packaged holidays (low cost flights and hotels).
To give our customers maximum choice at competitive prices we teamed up with the best British DIY holidays agents and providers of other essential services.
Our main target is to deliver for the public possibly best deals of affordable holidays available on the market.
For whole year we recommend Malta. It is an island located right in the middle of Mediterranean Sea. During your holiday in Malta you will explore thousands of years of history of civilization. You will see monument - from prehistoric temples to Knights of St John castles. The capital of the island, La Valetta, is sometimes called a "big open-air museum".

The place offers round-year sun, crystal sea and various options of water sports and other activities.
There are hotels for every budget, as well as plenty of good quality clubs, restaurants and tavernas.

Holidays to Malta are cheap and easy - it is less then two hours flight from the UK.
Go to Malteese holidays.
Search, compare and book
Best Sun Holidays will help you find your perfect

sun holiday

in one of idyllic locations of Mediterranean.
We offer
cheap summer and winter ATOL protected holiday deals to countries in Southern Europe and
Northern Africa
from best of British and European tour operators. On our website you will find access to thousands of hotels, hundreds of airlines along with

package holidays

.
The main goal is to make it affordable for everyone. You can search, compare and book online.


__________________________



Check one of these
: Lanzarote
, Goa, Bulgaria, Malta.
£65 off on June and July holidays here when you enter the code 65SUMMER when you exceed £1300.
______________________________________________________________________________________________________
For the summer, autumn... and be maybe even longer - we recommend
Do not be afraid of Greek crisis! It is still one of best holiday destinations in Europe. It is friendly,
affordable
and most of all - beautiful place. Climate is great, sea is warm and crystal clear.
There is something for everyone: lots of places of high historical value, beautiful beaches, tasty food and drink in taverns, bars and restaurants.
Not only this year we recommend Crete - right in the middle of Med, facing Africa from its south side, Europe from north and Asia from the East.
Check
affordable holidays to Crete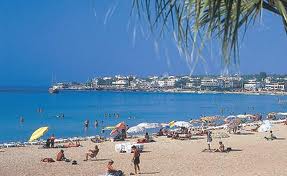 ____________________________________________________

© bestsunholidays and Media and Net Invest. All rights reserved.
mn.invest@outlook.com