Book your holiday to Spain, the country with spectacular countryside, inspiring monuments of history, interesting tradition as well as lively resorts and fabulous beaches. The country which offers probably greater variety of landscapes then any other European country.
And something special are holidays to Canaries - within a step of African coast.
With mainland placed between Mediterranean and Atlantic, bordered by the Pyrenees to the north and paradise islands on both: the sea and the ocean.

You will discover remains of ancient cultures, castles, picturesque towns and villages and Moorish Palaces. Everybody can find something during holiday in Spain.

Click here to check last minute deals to Spain - mainland and islands.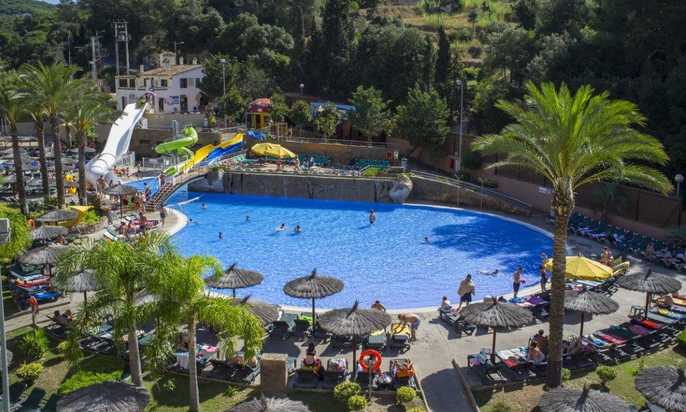 Rosamar Garden Resort - 4* hotel in famous Lloret de Mar. They have 3,000 square metres of gardens, 4 swimming pools, 4 water slides and a sports area (with facilities for fitness, basketball, mini football, volleyball, bowls and mini golf) Book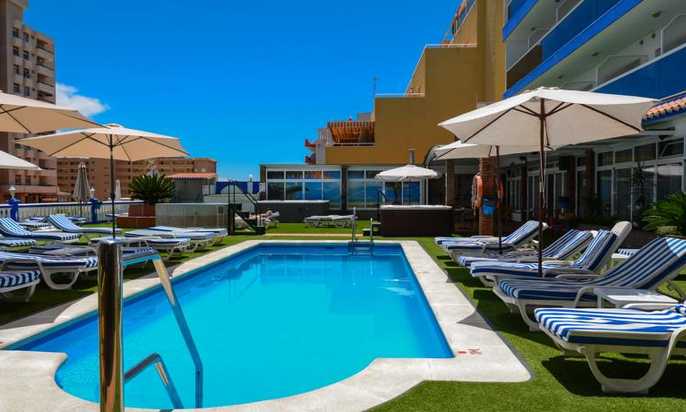 Hotel Princessa Solar
- is located in Torremolinos, Costa del Sol. The hotel is affordable, but of at least decent quality. Close to the beach, with a range of facilities.
You can relax by the pool, in the Spa or work out in the gym.All rooms have a terrace. The hotel is only 8km from Malaga Airport
Book
__________________________________________________________
Feautured resort
Playa de los Pocillos is one of Lanzarote's newest tourist resorts and a suburb of the much larger, lively resort of
Puerto del Carmen
on the southern east coast. Puerto del Carmen offers variety of bars, clubs and restaurants. Playa de los Pocillos is quieter than its bigger neighbour, which attracts families with children an those who look for more relaxed atmosphere.

_______________________________________________________________________________________________________
TIP When it comes to holidaying in Spain, most people consider major tourist spots and big hotels. Actually, when on Spanish seashore break you will see gigantic structures, hosting noisy crowds of tourists. Sometimes modern, sometimes reminding just blocks of flats. But one does not have to spend ones holiday in this type of communal accommodation.
There are options for those who prefer more privacy and quietness. Try to search for villas in some hidden away locations or even take into consideration going camping. Those places are equiped with all facilities, often conveniently located - not in the centre of the town, but still relatively close to the beach and shops. They wil let you get off the beaten track and explore some new or forgotten by crowds places.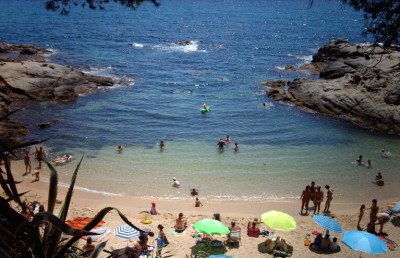 ____________________________________________________

© bestsunholidays and MediaInvest. All rights reserved.
mn.invest@outlook.com