Just few hours flying time from the UK, you will find everything. While on your holiday to Egypt you will see ancient sites and modern resorts; traditional markets and pyramids; experience camel riding or snorkeling in unbelievably clear blue waters with real reefs!
When on holiday in Tunisia you will visit Roman sites and the place where "Star Wars" was filmed.

Going for a holiday to Morocco is the best option in current conditions. It gives you an opportunity of visiting the best bazaars in whole Med.
Do not forget fantastic year-round climate. Even when it is cold and windy here in the UK, after few hours travel, you will find yourself in a perfect place for relaxing beach holiday.

Check suggested holidays below, or see more like this

_________________________________________________________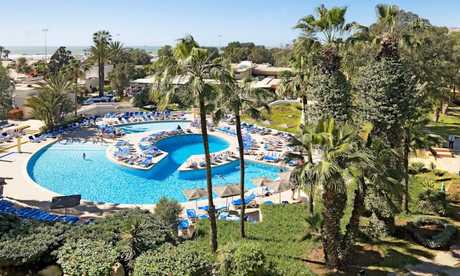 Almohades Resort, Agadir, Agadir, Morocco
- This hotel is located 200m from the beach. Apart of that it offers 2 heated pools. Air-conditioned accommodations features a terrace or a balcony with view. Hotel offers many activities. There is sauna, crazy golf, gym program, tennis table, volleyball, basketball and water polo. Tennis courts are available too (at a charge). The hotel provides a day and night entertainment program with shows, dances and games, as well as children's club (4 to 12 years old) with games and night club with disco.
The place is situated in close proximity to bars and nightlife and all the resort amenities.
Book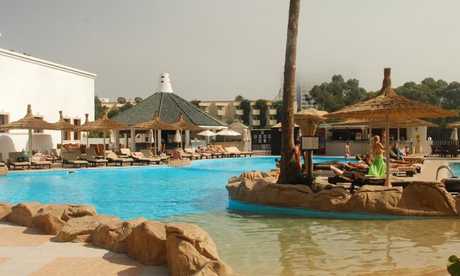 Beach Albatros, Agadir, Morocco
- ideally located in the stunning heart of Agadir, this hotel lies next to the Shems Casino and opposite the picturesque bay. The beach is literally 100 m from the hotel. The complex features a heated swimming pool with a poolside snack bar. There is also indoor swimming pool.
Besides that guests are able to enjoy the gym, sauna, steam bath, tennis or table tennis facilities. If combining the holiday in Morocco with a golfing holiday, then the Royal Golf Club Agadir is only 12 km away. After sunset, guests are able to enjoy the live entertainment in the bar the whole night.
It is from
£289 All Inc.
Book
_____________________________________________________________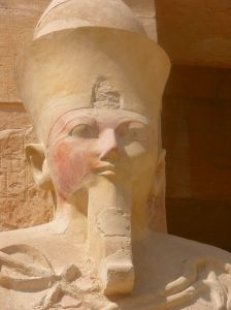 Featured resort
Makadi Bay is located on Red Sea coast. Obviously tourist are mostly attracted by its fine sandy beach, but it has much more to offer. There are colourful reefs around and it is fantastic place for scuba diving. Those who like shopping will visit local souq, where one can buy jewellery, pottery, perfumes, toys etc.
Another interesting possibility is a trip to Luxor, a place called "the worlds greatest open air museum". It is a major attraction where you will go back to ancient times.


____________________________________________________

© bestsunholidays and MediaInvest. All rights reserved.
mn.invest@outlook.com