What is the best way to find affordable holidays? Search multiple websites. So - to give our customers maximum choice at competitive prices - we teamed up with the best British DIY holiday platforms and providers of other essential services.
Best Sun Holidays is an online travel service which offers discounted holidays and individually selected holidays tailored to your needs, from leading UK travel companies as well as low cost flights and hotels.

We search the internet for you

We also gathered here various tools you may find useful when planning and booking your sun holidays. Our service additionally delivers advice and tips for specific destinations.
Our main target is to deliver for the public possibly best deals of affordable holidays available on the market, for families, singles and couples.
Top Travel Offers
EasyJet Holidays offers thousands of free child places
holidays summer 2022 bookings. Offer live: 23rd February 2021 until sold out,available on selected holidays departing between 1/4/22 and 31/10/22, where you see the 'Free child place' label, subject to availability.
EasyJet
let's you save £100 per person on package holidays of seven nights or more, jetting off between April and October 2021. Plus, they have 350,000 seats from £19.99
Book holidays
Book flights
-----
Shorefield Holidays
20% Off All 2021 Holidays
Escape to Dorset or the New Forest for even less


-----
DFDS Seaways
Save
15% on 2020 Newcastle to Amsterdam crossing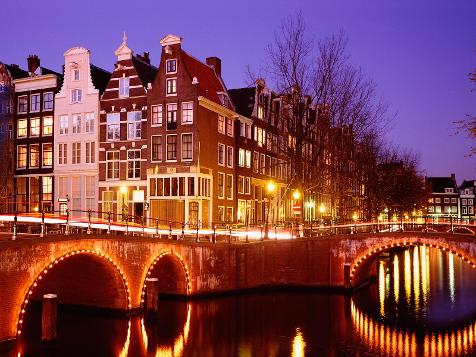 Set sail with DFDS Seaways from Newcastle to Amsterdam and save 15% on your crossing. Whether you fancy visiting Holland in the spring to see the tulips blossoming or enjoying that road trip you've always wished to take, if you book now you only have to pay a 15% deposit!
Save 10% on your crossing from Dover-France, with regular crossings and amazing onboard facilities, what are you waiting for?
Cheap city breaks and weekend breaks
Book now
TRAVEL INSURANCE
Something you should not forget about before your travel abroad. We recommend highly experienced Alpha Travel Insurance. They offer even coronavirus cover for £5.92. More about ATI here.
Search, compare and book
Best Sun Holidays will help you find your perfect

sun holiday

in one of idyllic locations of Mediterranean.
We offer
cheap summer and winter ATOL protected holiday deals to countries in Southern Europe and
Northern Africa
from best of British and European tour operators. On our website you will find access to thousands of hotels, hundreds of airlines along with

package holidays

.
The main goal is to make it affordable for everyone. You can search, compare and book online.
You can also drop us a message at
office@bestsunholidays.co.uk
with your requirements and our consultants will search for you.
We don't charge any booking fees and the price will stay the same as at the provider.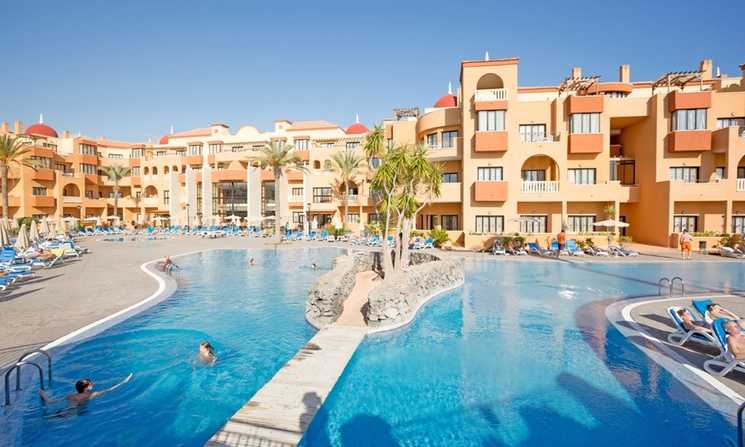 Grand Muthu Golf Plaza Hotel & Spa, Tenerife****
With its fantastic swimming pools and classical Mediterranean decor, the Grand Muthu Golf Plaza Hotel & Spa is a great pick for an escape to this peaceful part of Tenerife.
This hotel is located approximately 750m from the beach.
Golf fans will also be in paradise here, as two of the island's most popular courses, Golf del Sur and Amarilla Golf, are less than 1.5km away.
Book
Offer by OntheBeach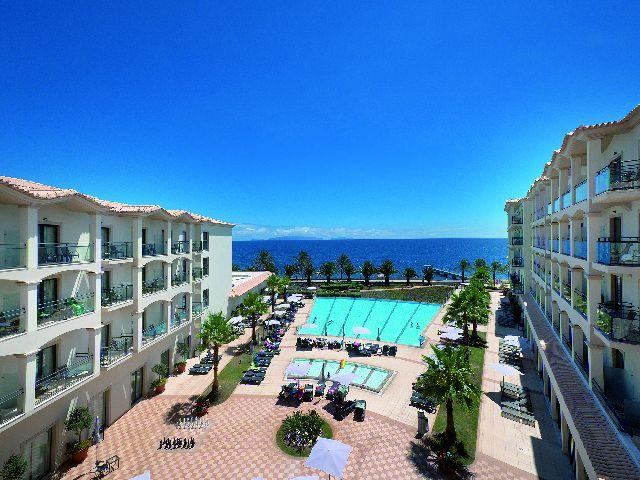 The hotel set on the seafront promenade is suitable for families and couples. It has a full service Spa, a kids club and is in walking distance of the island's only waterpark.
You will find here an outdoor swimming pool with a separate pool for children, while the spa features an indoor swimming pool, a jacuzzi, a sauna, a Turkish bath, a Vichy shower, a contrast shower, a fitness gym and massage rooms.
Book
Offer by Loveholidays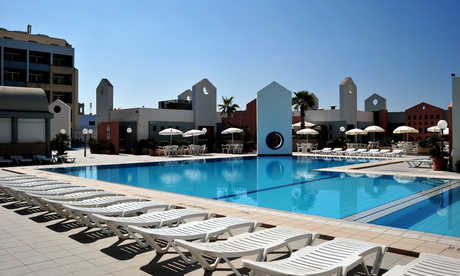 For whole year we recommend Malta. During your holiday to Malta you will explore thousands of years of civilization on this Mediterranean island. You will see monument - from prehistoric temples to Knights of St John castles. The capital of the island, La Valetta, is sometimes called a "big open-air museum".

The place offers round-year sun, crystal sea and various options of water sports and other activities.
There are hotels for every budget, as well as plenty of good quality clubs, restaurants and tavernas.

Holidays to Malta are cheap and easy - it is less then two hours flight from the UK.
Go to Malteese holidays.
For the summer, autumn... and maybe even longer - we recommend
It is friendly,
affordable
and most of all - beautiful place. Climate is great, sea is warm and crystal clear. There is something for everyone: lots of places of high historical value, beautiful beaches, tasty food and drink in taverns, bars and restaurants.
Not only this year we recommend Crete - right in the middle of Med, facing Africa from its south side, Europe from north and Asia from the East.
Check affordable holidays to Crete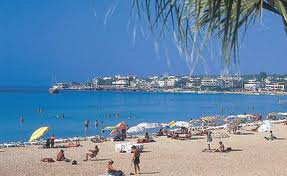 ______________________________________________________________________________________________________
____________________________________________________


BestSunHolidays is not a touroperator nor travel agency. We use affiliate links and all material on this website is only of advisory character. We are not responsible for any innacuracy or obligations undertaken by companies advertised here
.
© bestsunholidays and Media and Net Invest. All rights reserved.
mn.invest@outlook.com